First evening at Camps Bay
Camps Bay is embedded between the "Twelve Apostles" on the eastern site and the Atlantic Ocean in the west. Camps Bay's sandy beaches are sheltering amongst the impressive boulders.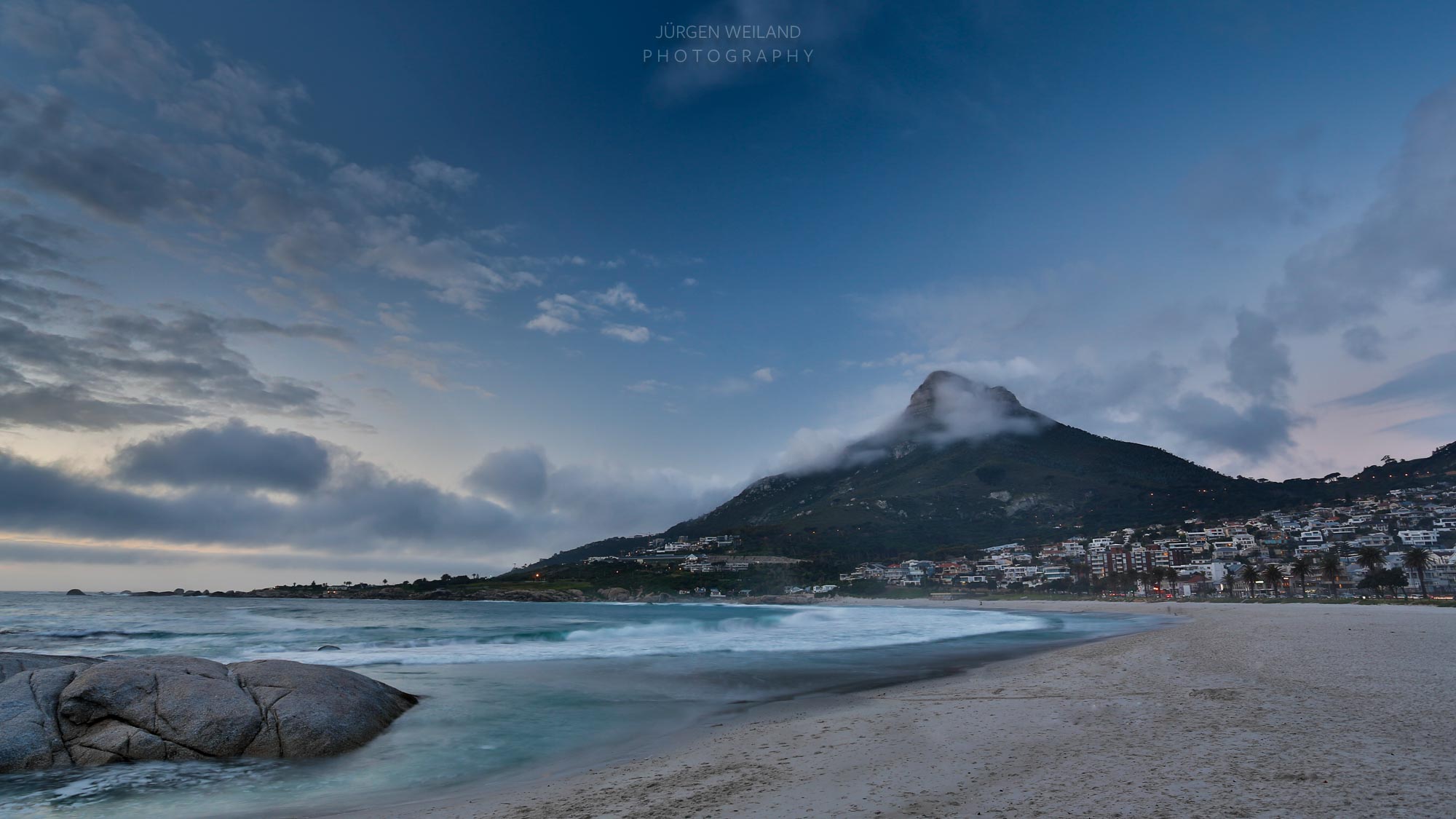 A boulder at Camps Bay beach with "Lion's Head" in the background. Depending on the light, some of the boulders remind me of wales who came here for resting.