On my way along the West coast, up to Postberg Flower Reserve, I had a first stop at Bloubergstrand. From the beach one can have a perfect view to the Table Mountain and the City of Cape Town.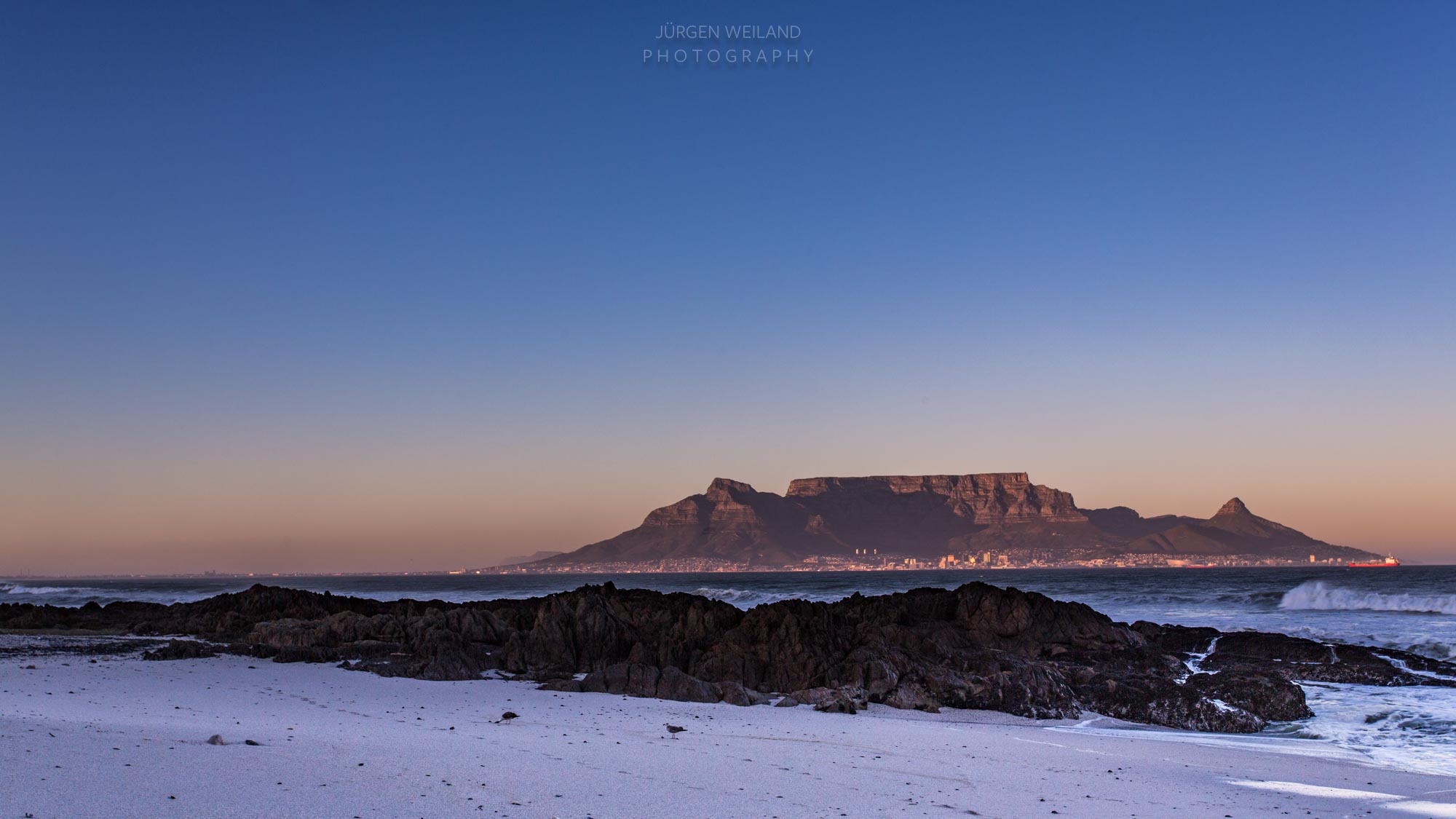 Image above: Sunrise at Bloubergstrand. First light at the Table Mountain and the City of Cape Town.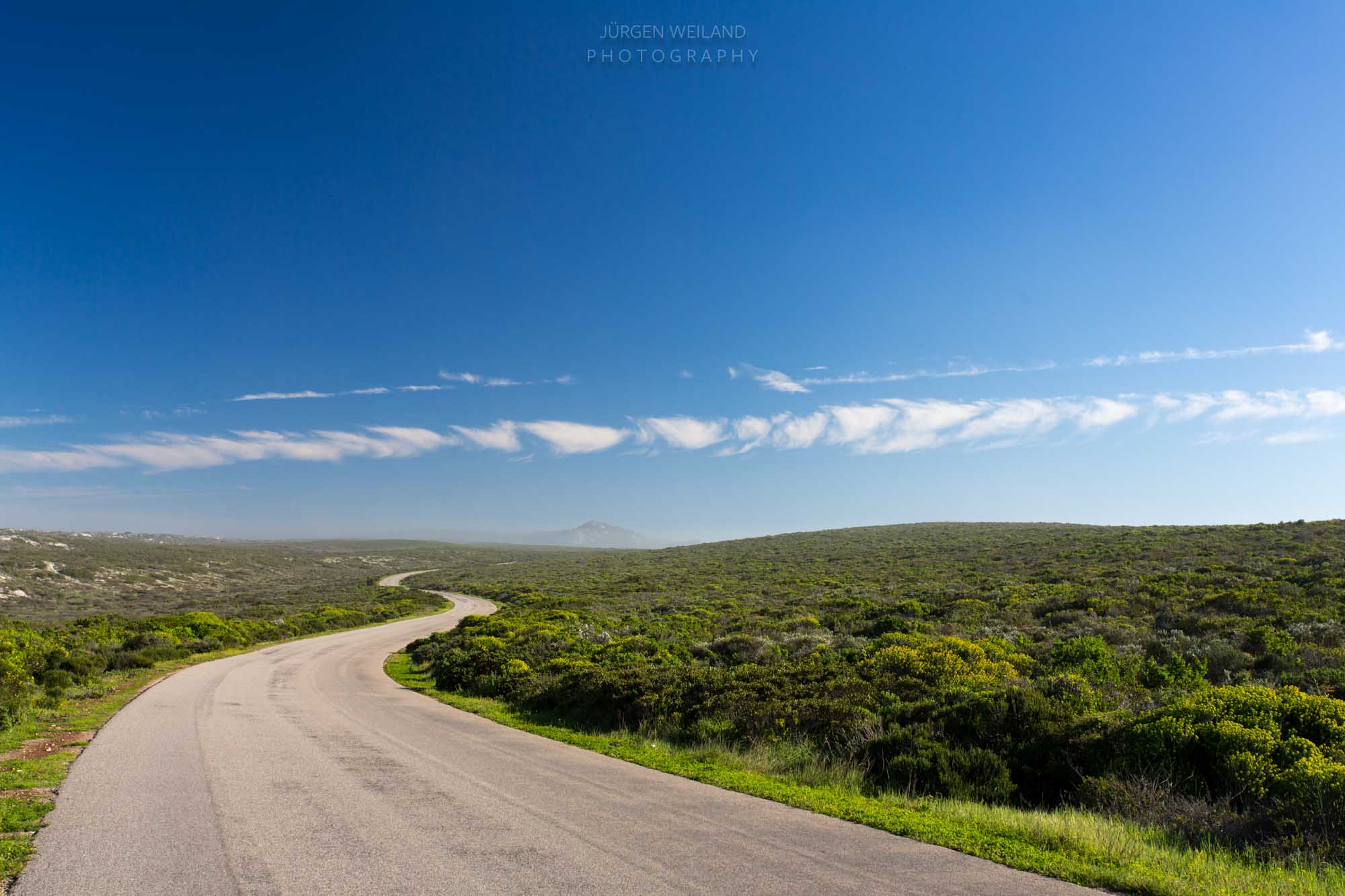 Entering the Postberg Flower Reserve.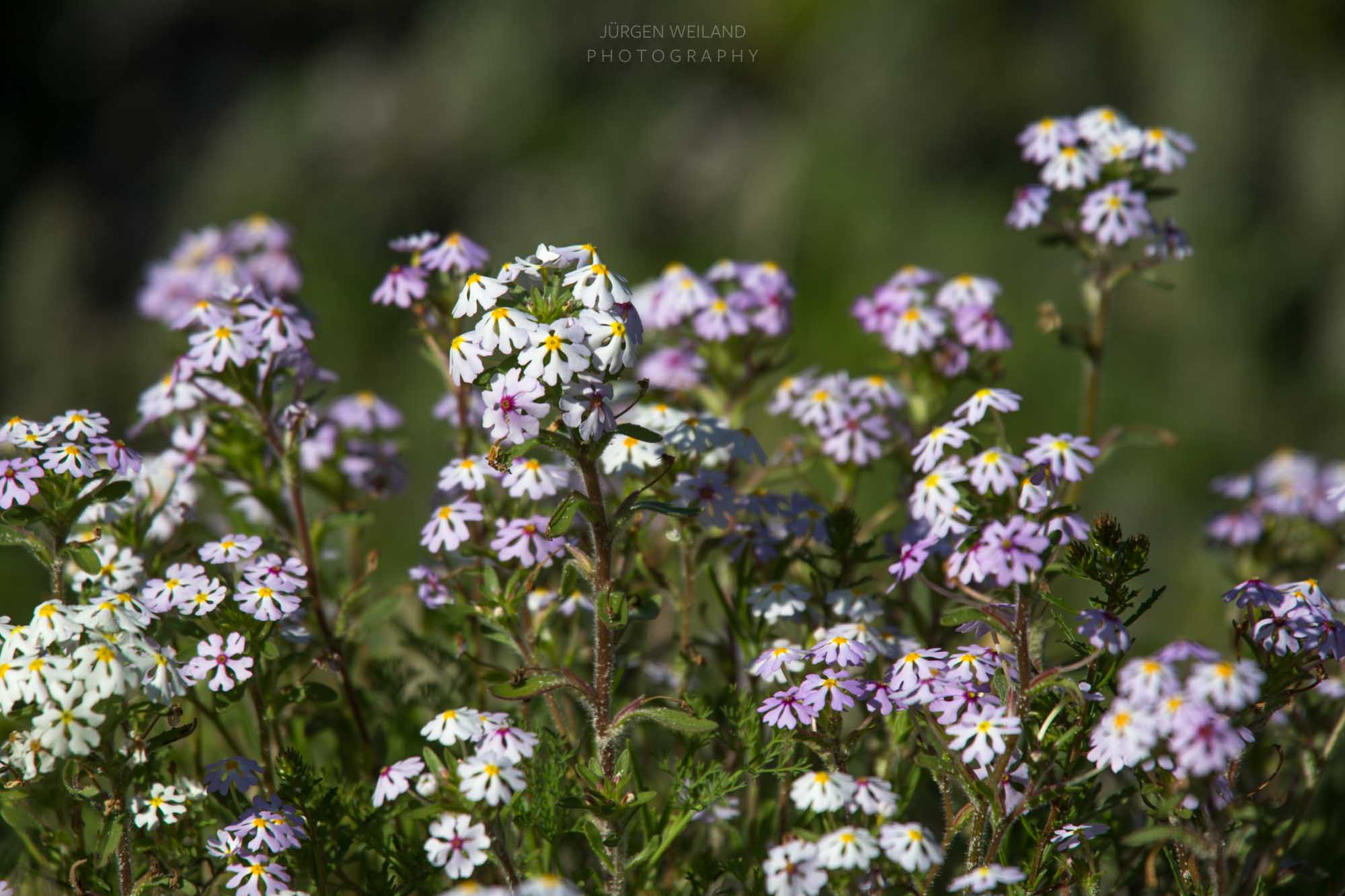 The image above shows a species of Zaluzianskya. This plant belongs to the figwort family (Scrophulariaceae), she is endemic to Southern Africa and includes some described sixty species.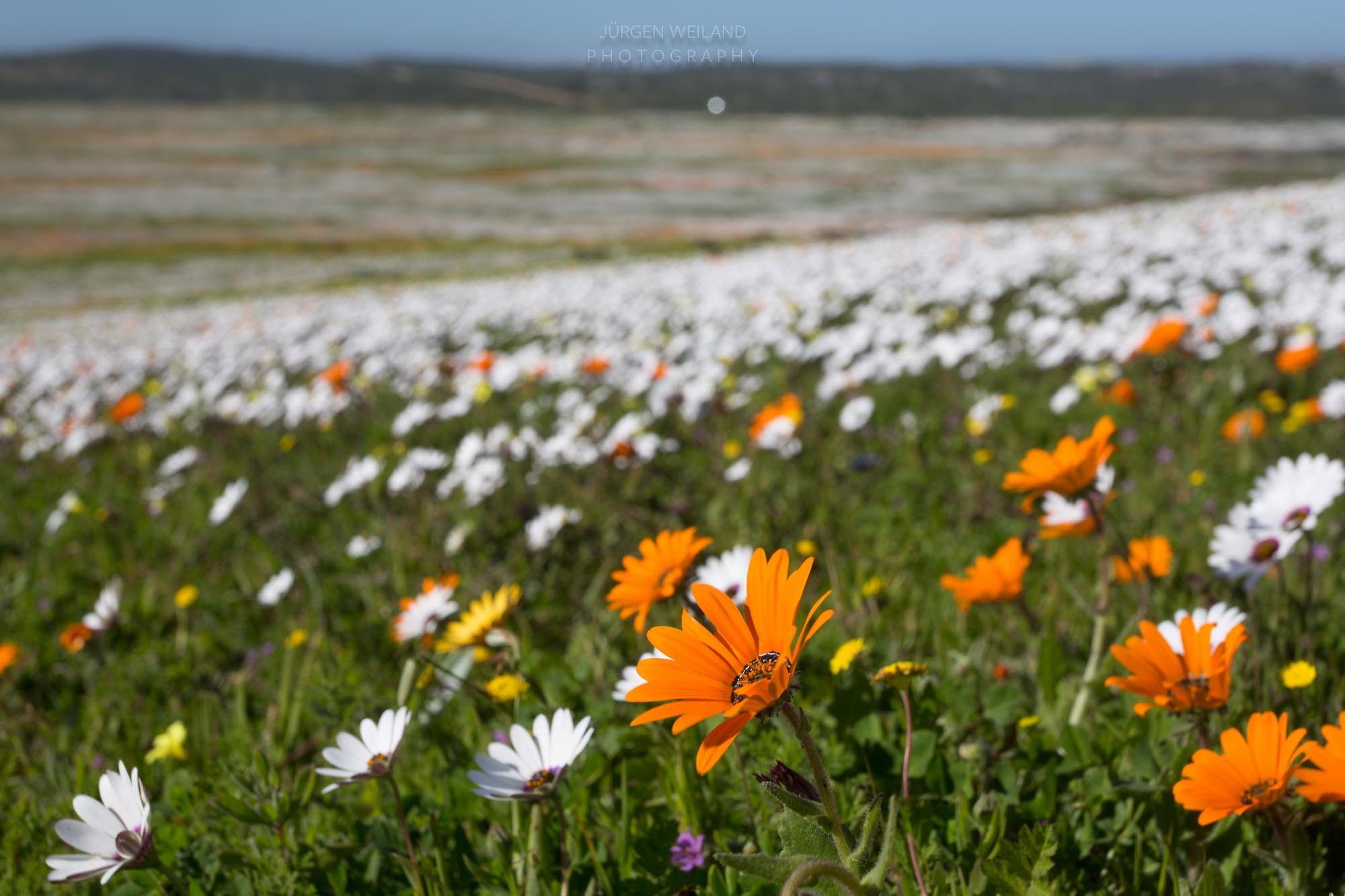 These daisies obviously like to stand together in large groups. The majority of these so called Cape marigold, or Namaqualand daisies I could find flowering in white or orange.
The white one is called Dimorphotheca pluvialis and the orange one Dimorphotheca sinuata.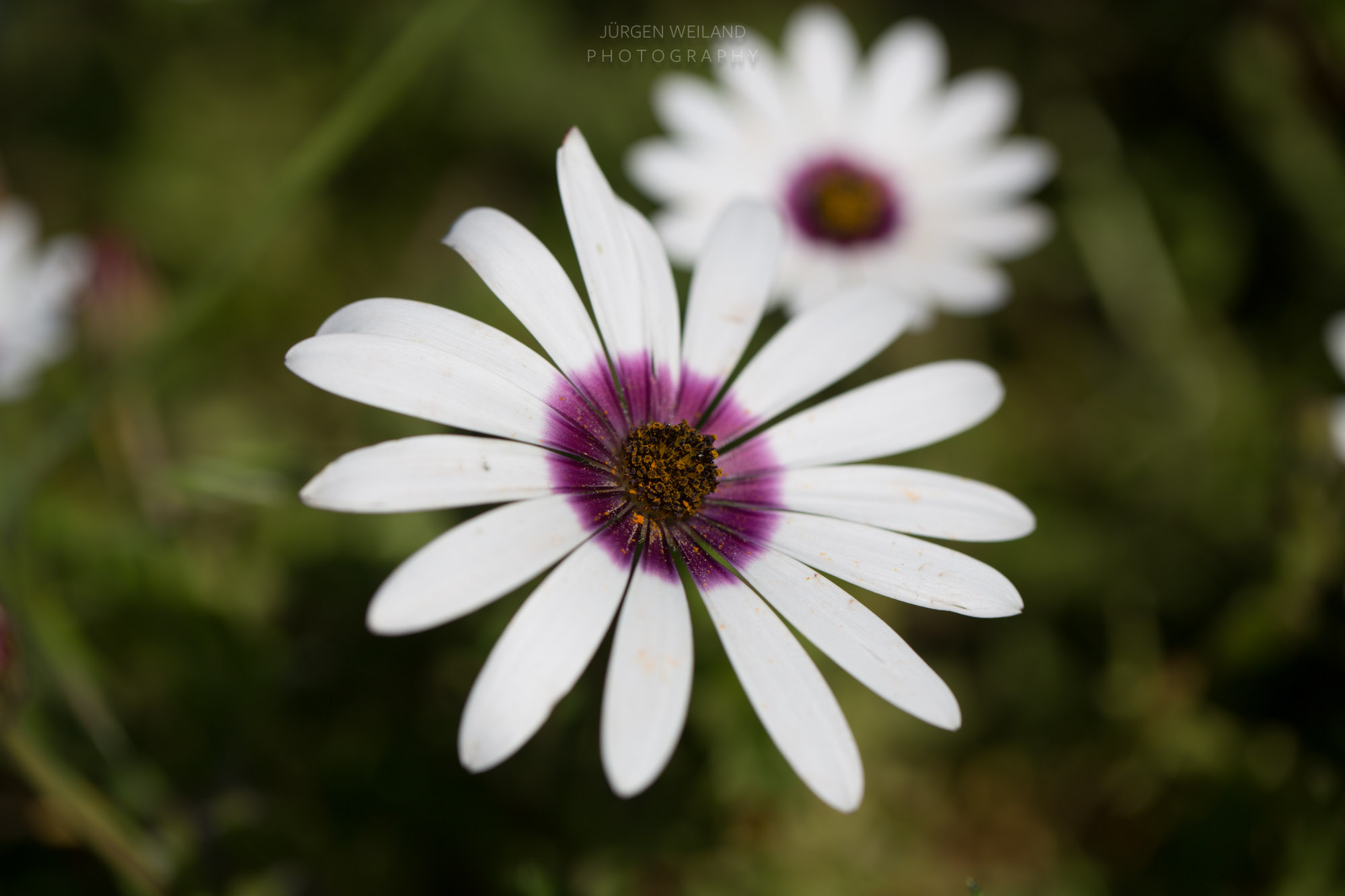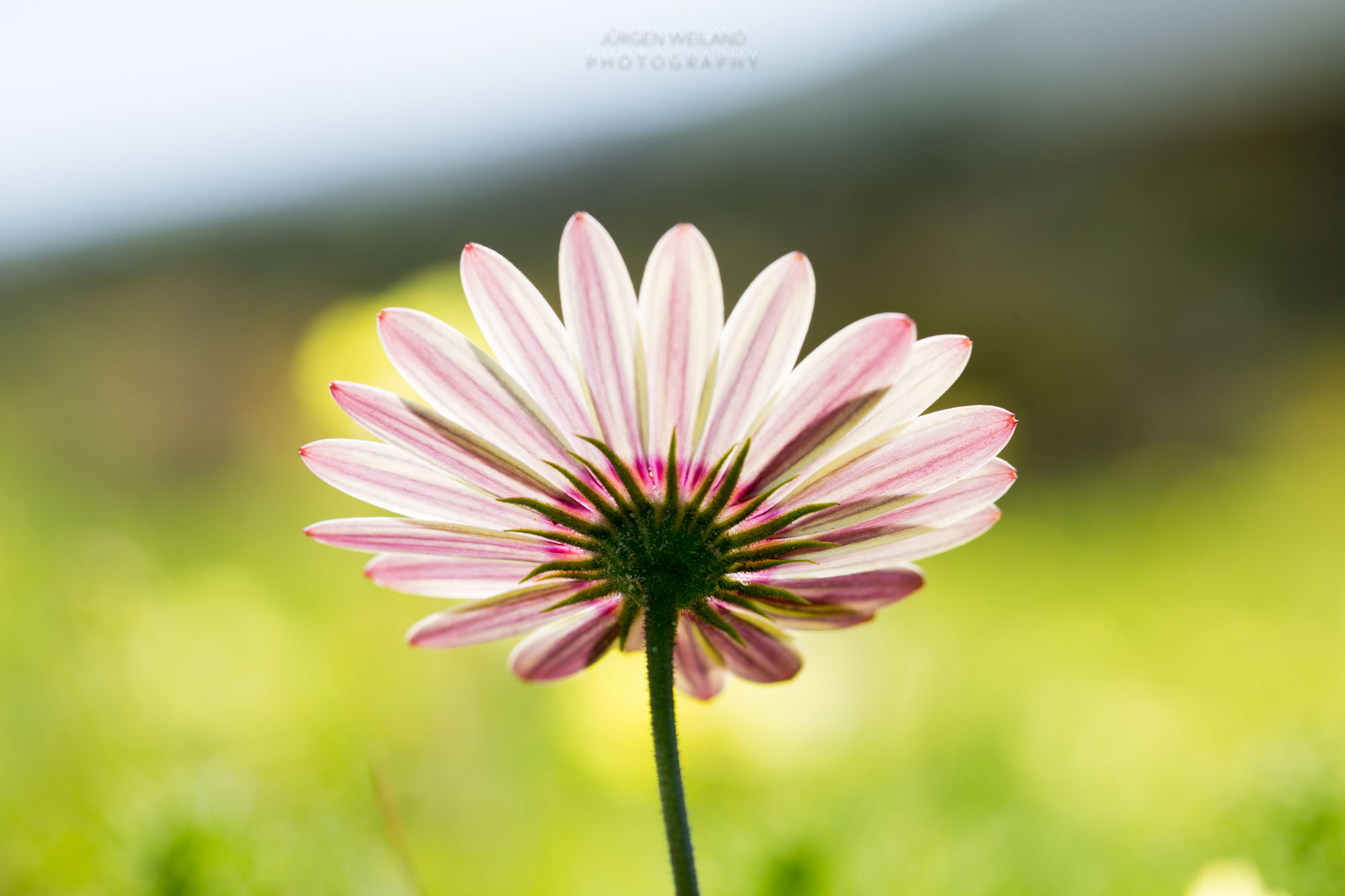 Images above: Dimorphotheca pluvialis from behind showing the beautiful purple lines which flow through the petals.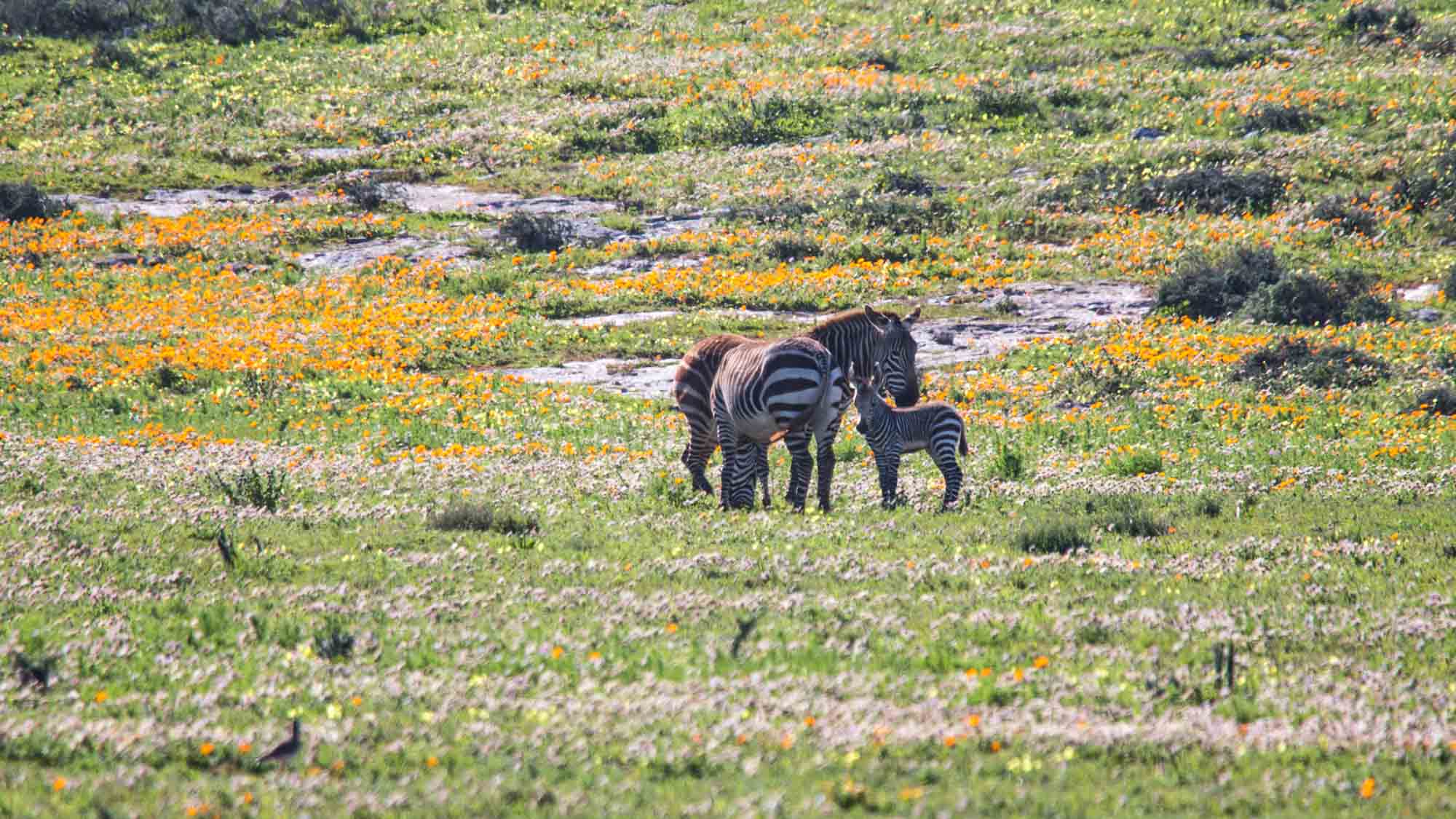 There also some some mammals living inside the flower reserve. This morning I could spot a zebra couple with their baby and a herd of springbok.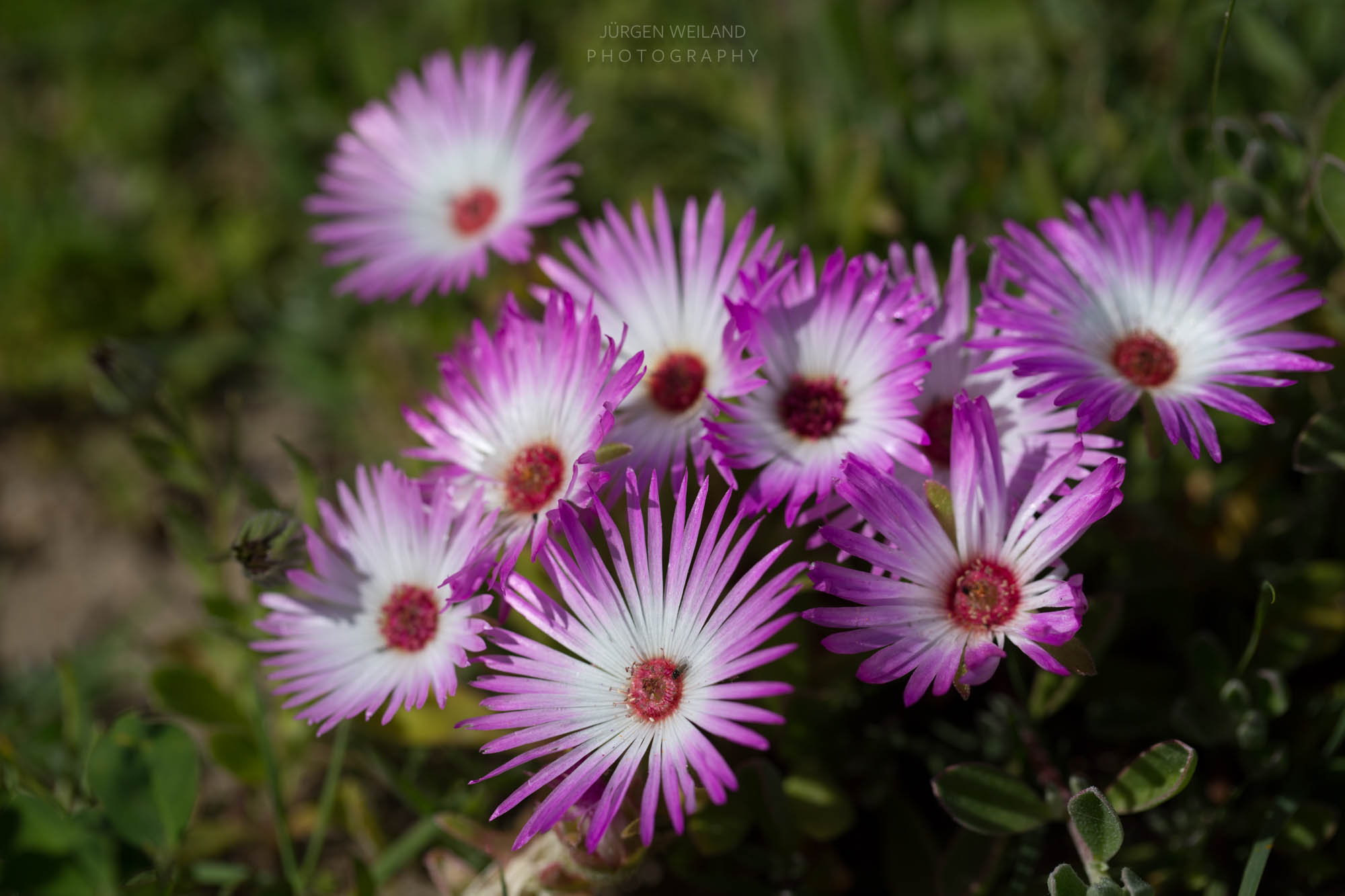 Image above: Dorotheanthus bellidiformis, this plant belongs to the family Aizoaceae, native to the Cape Peninsula in South Africa. Others names are: Livingstone daisy, Bokbaaivygie (Afrikaans), or Buck Bay vygie.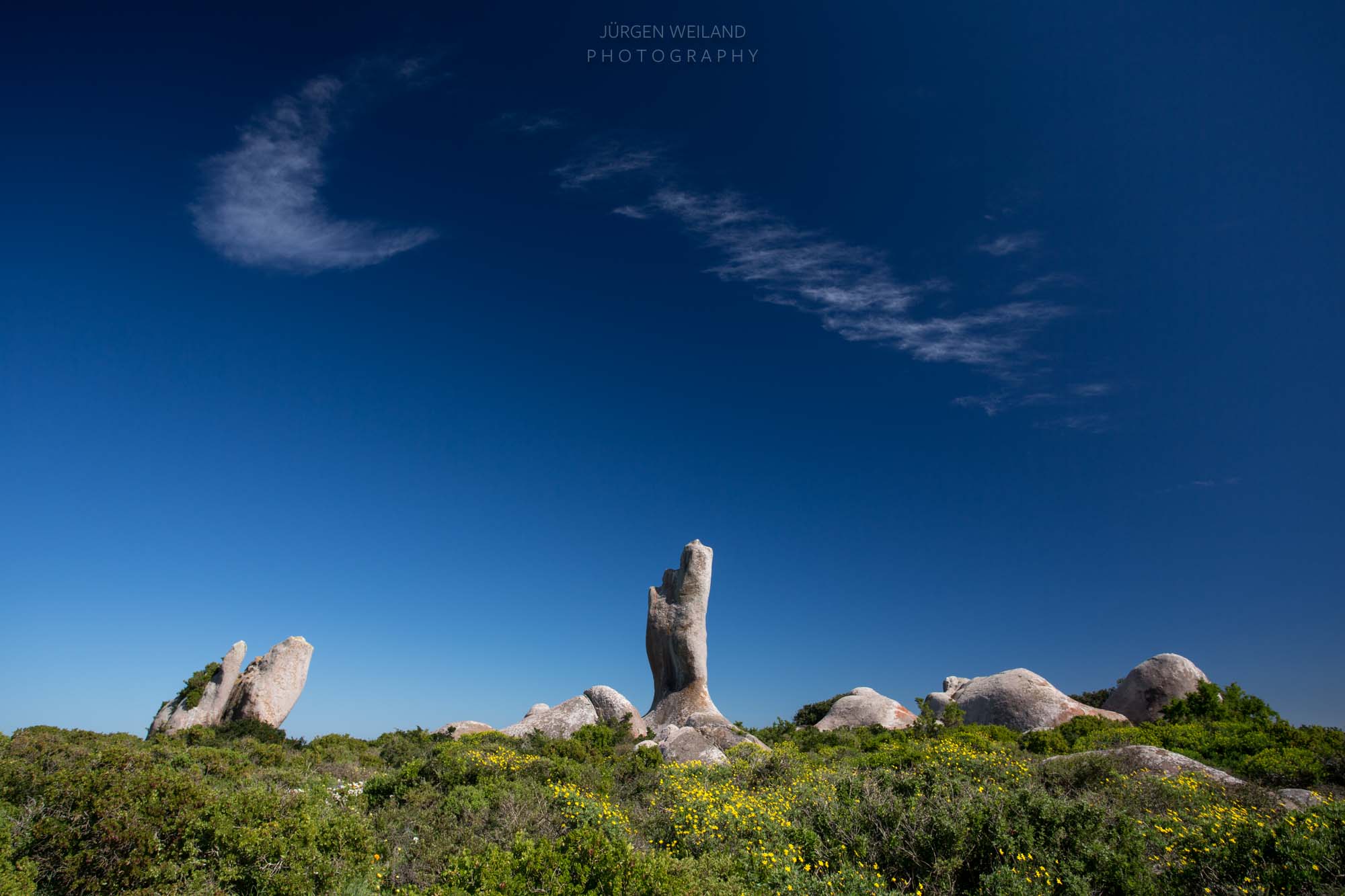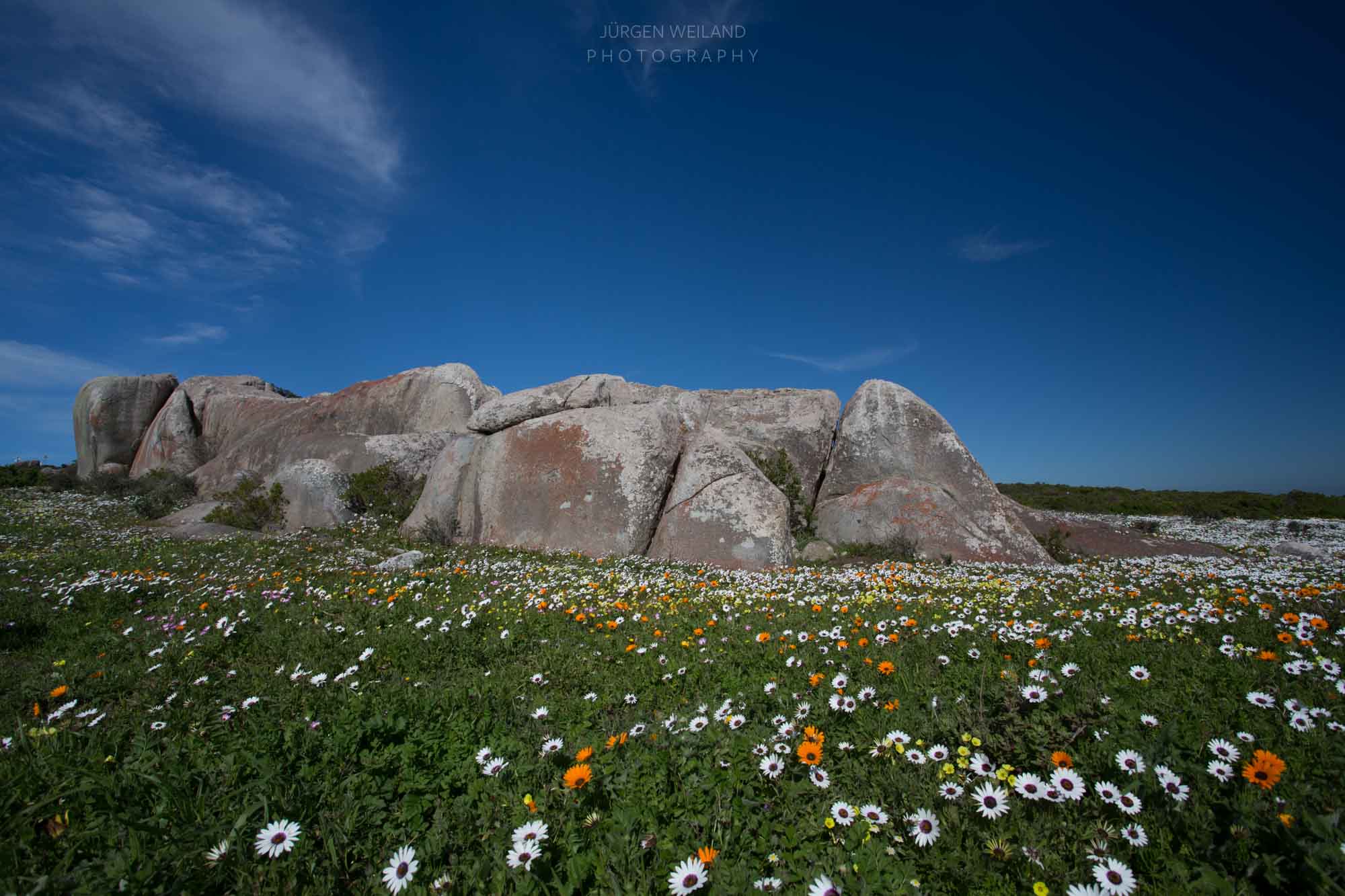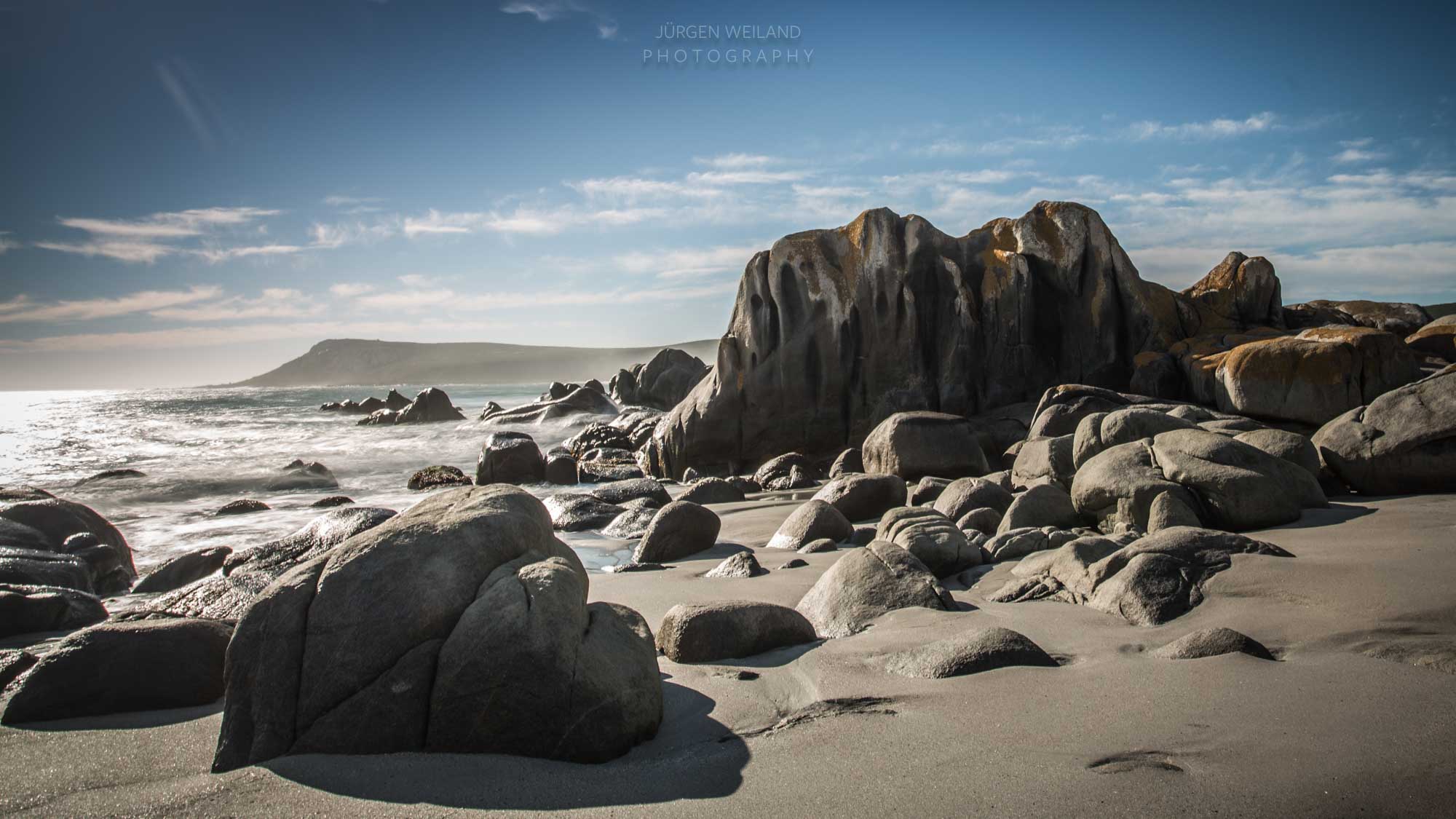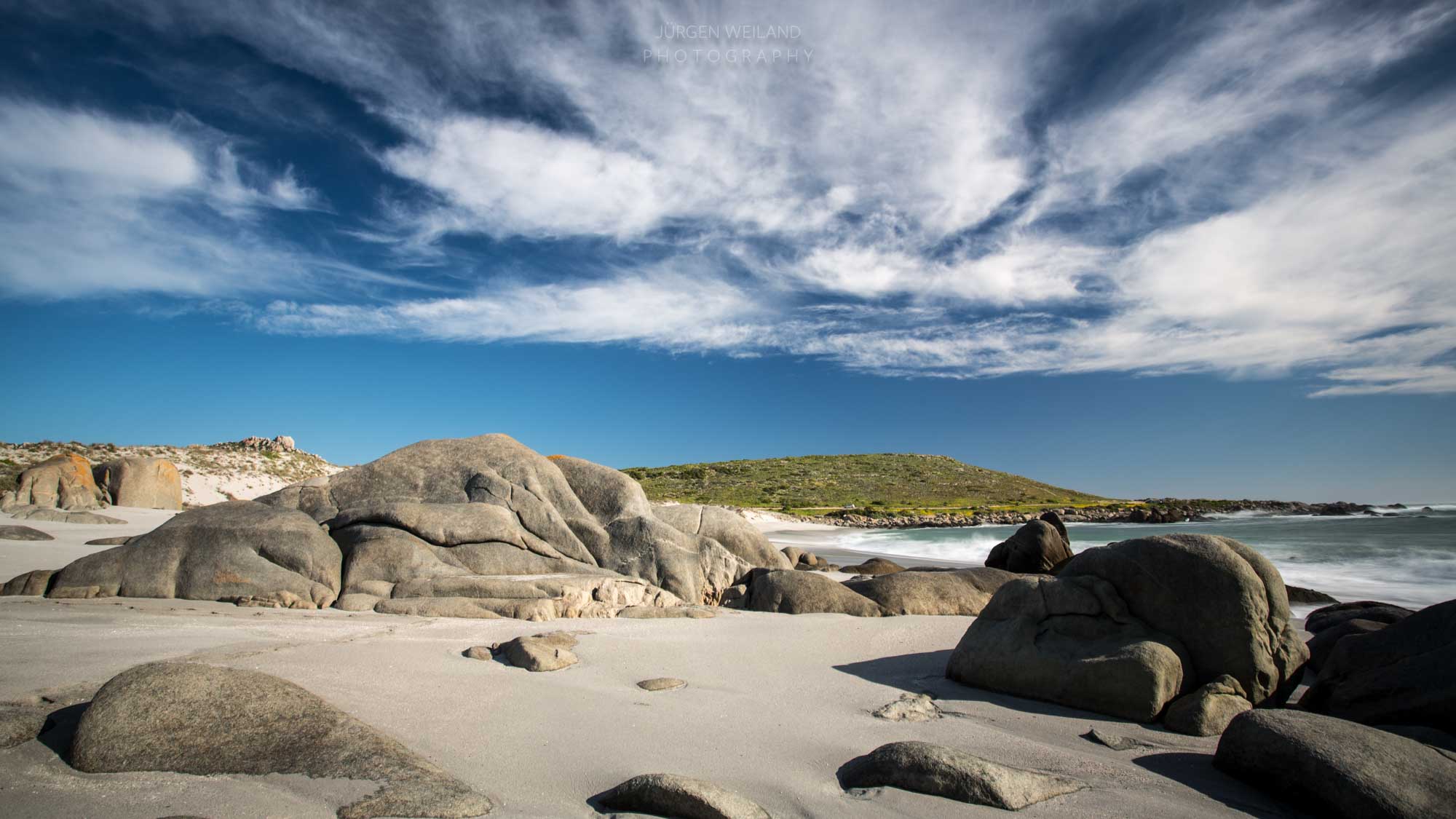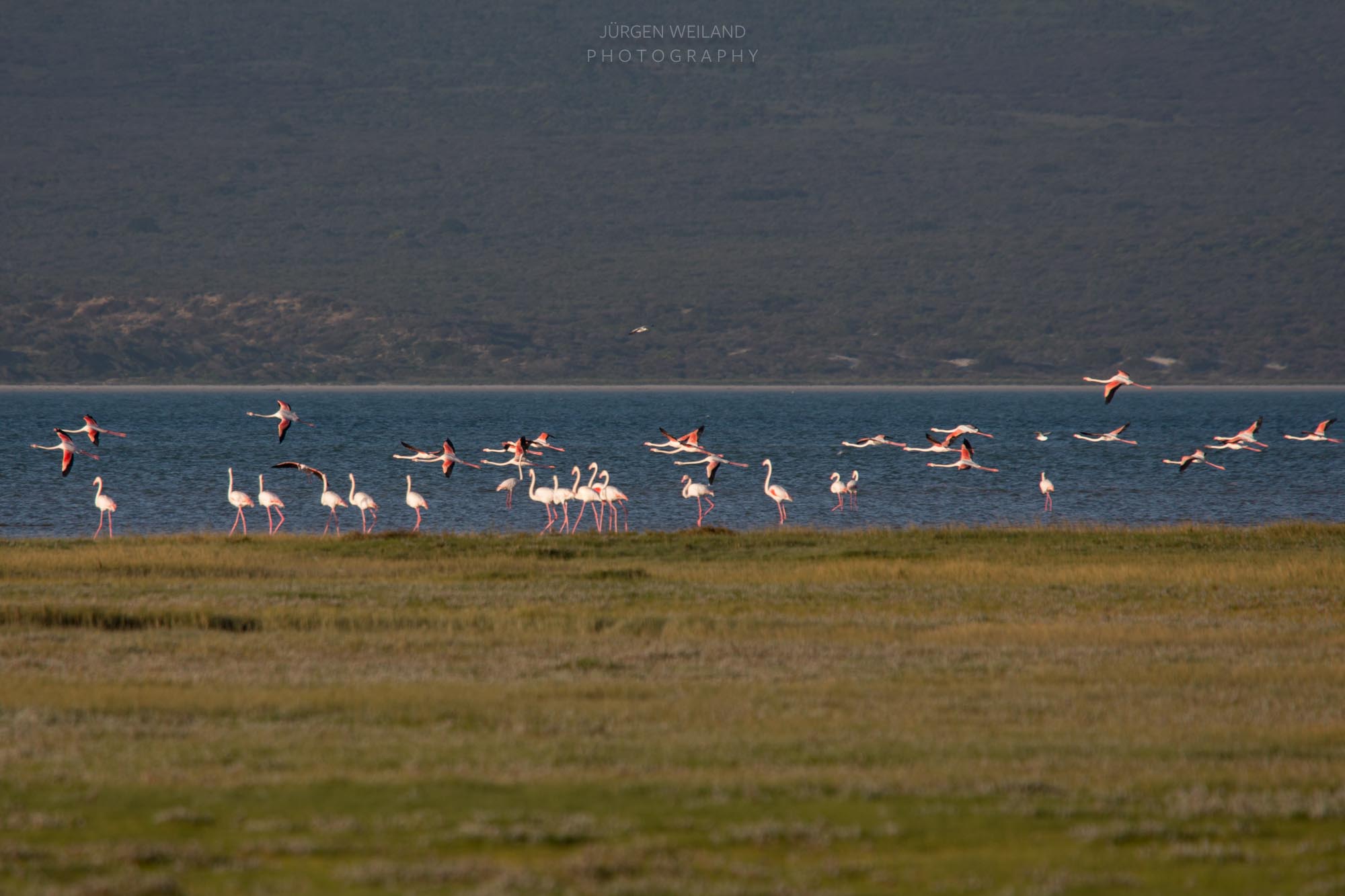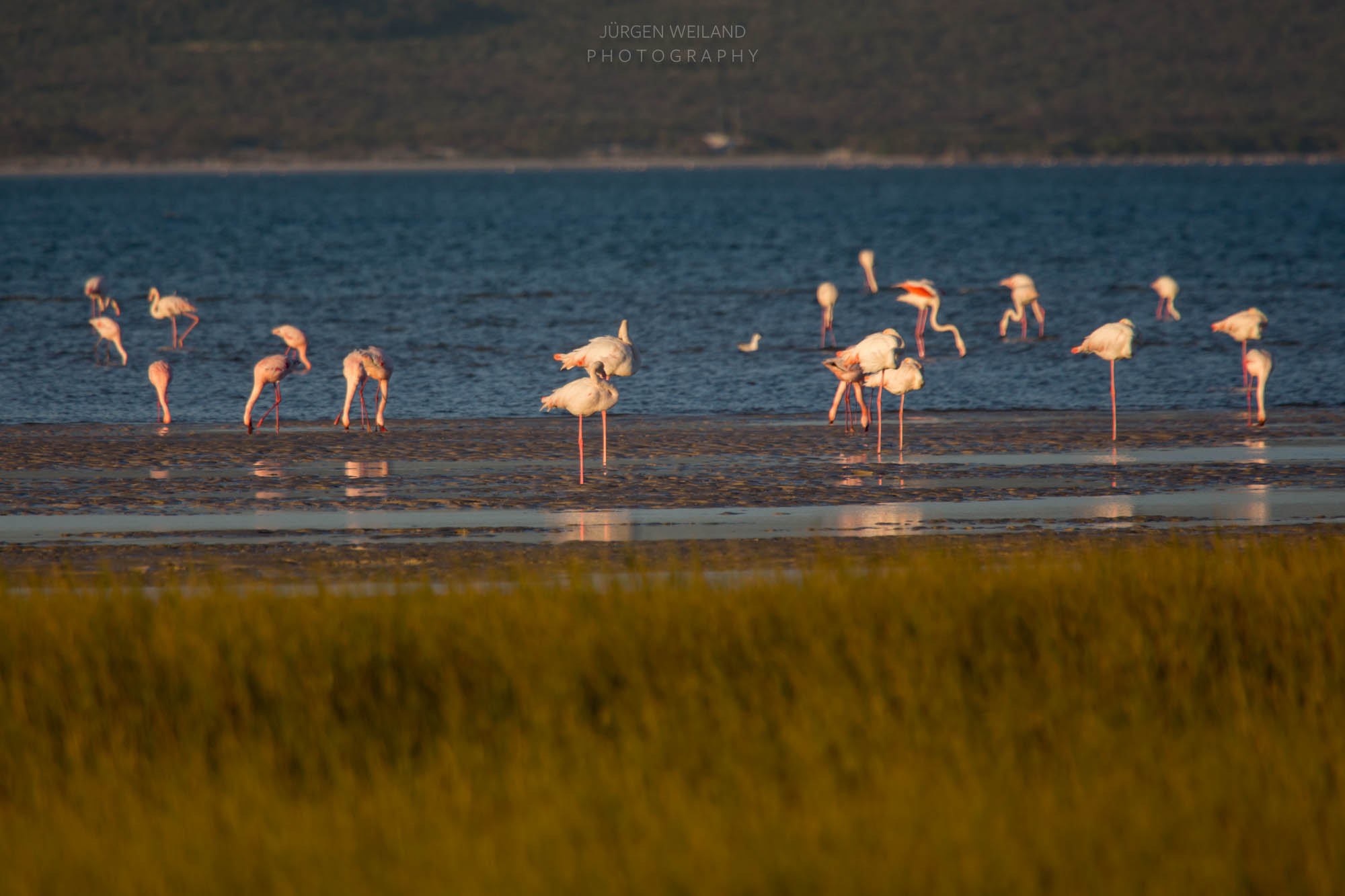 Image above: Phoeniconaias minor, the Lesser flamingos at Langebaan Lagoon.